In a masterclass, Carl analyzes his original tune "Fourth Door on the Right," discussing the rhythm, harmony, arrangement, and soloing ideas.
Carl shows you blues turnarounds in the key of A.
All examples are transcribed with TAB for CV Academy members.
Carl teaches you the notorious bridge of his tune "Lonestar."
Boogie Woogie Rhythm Guitar Lesson
CV Academy members have access to dozens of video lessons and transcriptions. Here's what the Academy looks like for members: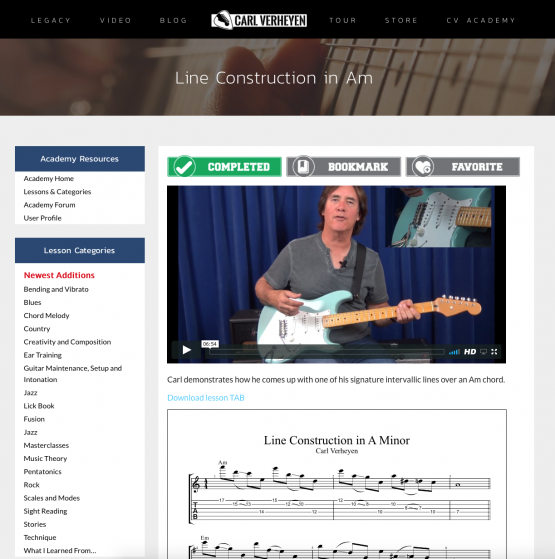 The library of lessons is growing all the time!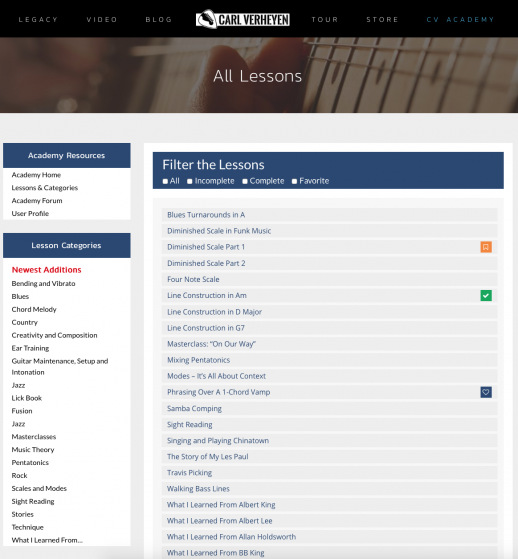 Step 1: Create Account
Create a user account on this site to access shopping and membership capabilities.
Step 2: Login to Account
Log into your account using the form below.
Please log in to access this page.
Register